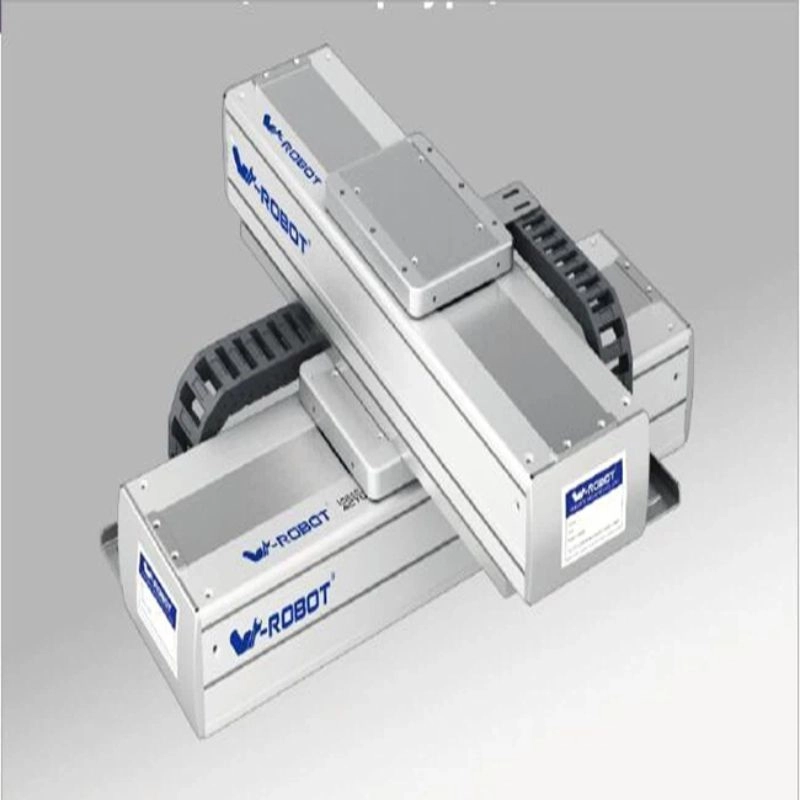 XY Linear Motor
2023-05-15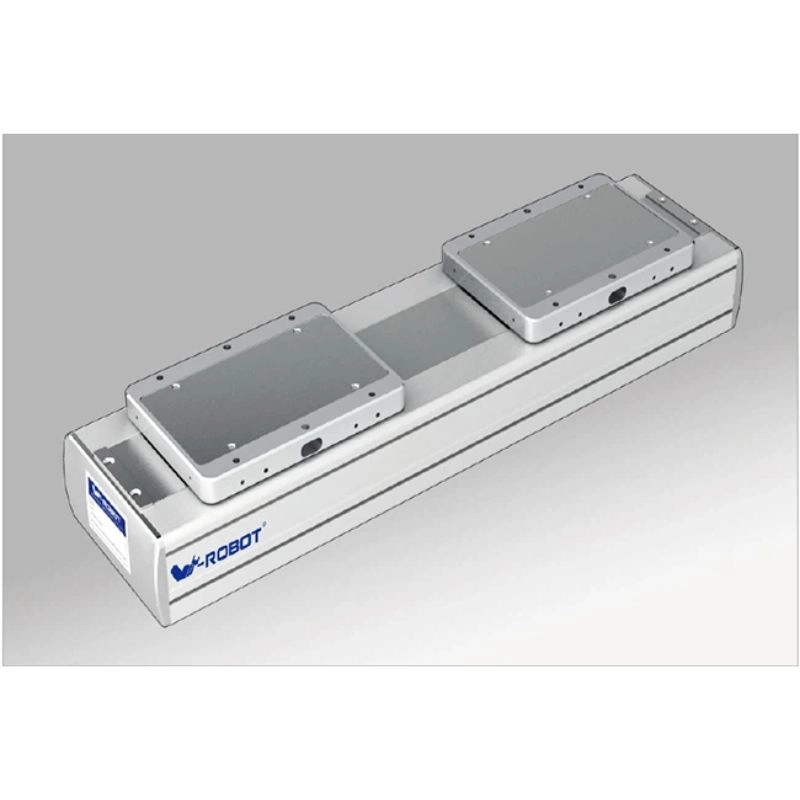 Tubular Iron Linear Motor
2023-05-15
Flat Iron Core Linear Motor
Drive modules for servomotors are a standard industrial component. Their design is a branch of power electronics, usually based on a three-phase MOSFET or IGBT H bridge.
1. Product Introduction
A linear motor is an electric motor that has had its stator and rotor "unrolled" thus instead of producing a torque (rotation) it produces a linear force along its length. However, linear motors are not necessarily straight. Characteristically, a linear motor's active section has ends, whereas more conventional motors are arranged as a continuous loop.
Many designs have been put forward for linear motors, falling into two major categories, low-acceleration and high-acceleration linear motors. Low-acceleration linear motors are suitable for maglev trains and other ground-based transportation applications. High-acceleration linear motors are normally rather short, and are designed to accelerate an object to a very high speed, for example see the coilgun.
The type of motor is not critical to a servomotor and different types may be used. At the simplest, brushed permanent magnet DC motors are used, owing to their simplicity and low cost. Small industrial servomotors are typically electronically commutated brushless motors. For large industrial servomotors, AC induction motors are typically used, often with variable frequency drives to allow control of their speed. For ultimate performance in a compact package, brushless AC motors with permanent magnet fields are used, effectively large versions of Brushless DC electric motors.
Drive modules for servomotors are a standard industrial component. Their design is a branch of power electronics, usually based on a three-phase MOSFET or IGBT H bridge. These standard modules accept a single direction and pulse count (rotation distance) as input. They may also include over-temperature monitoring, over-torque and stall detection features.As the encoder type, gearhead ratio and overall system dynamics are application specific, it is more difficult to produce the overall controller as an off-the-shelf module and so these are often implemented as part of the main controller.
2. Product parameters.
2LC14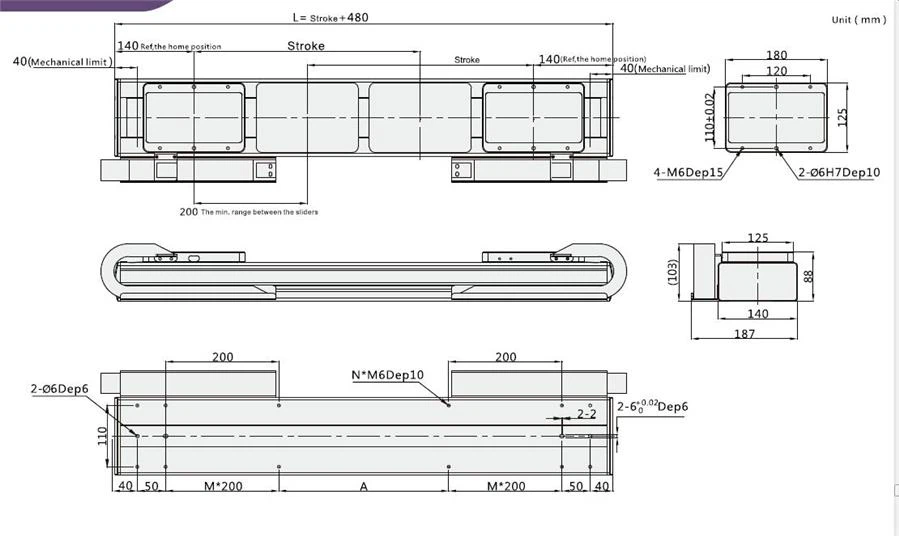 3. Product feature and application: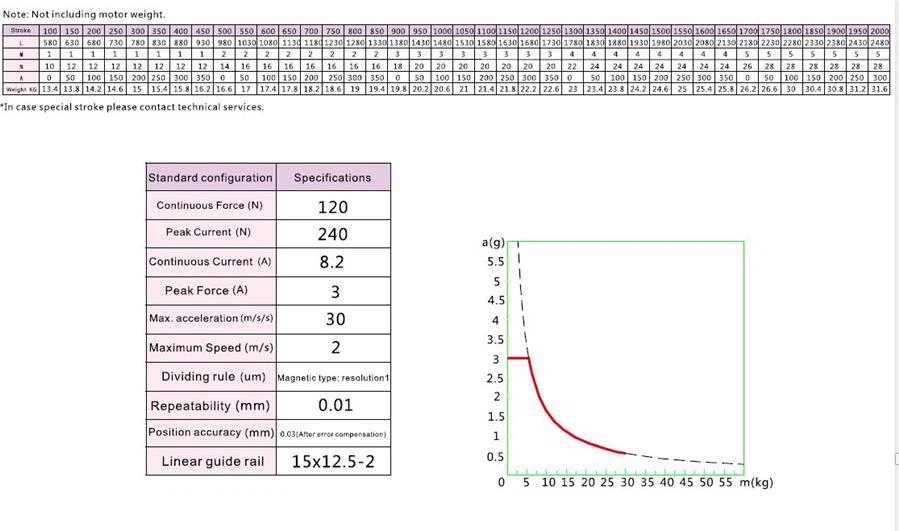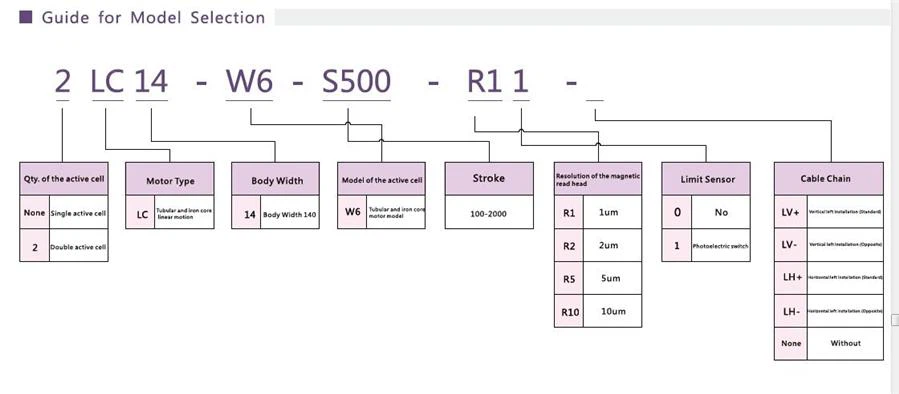 4. Product qualification: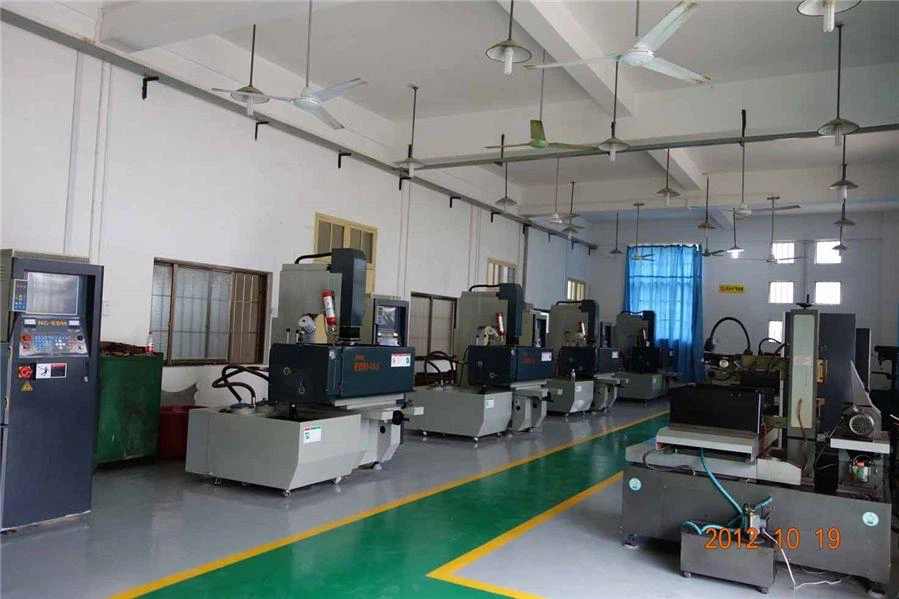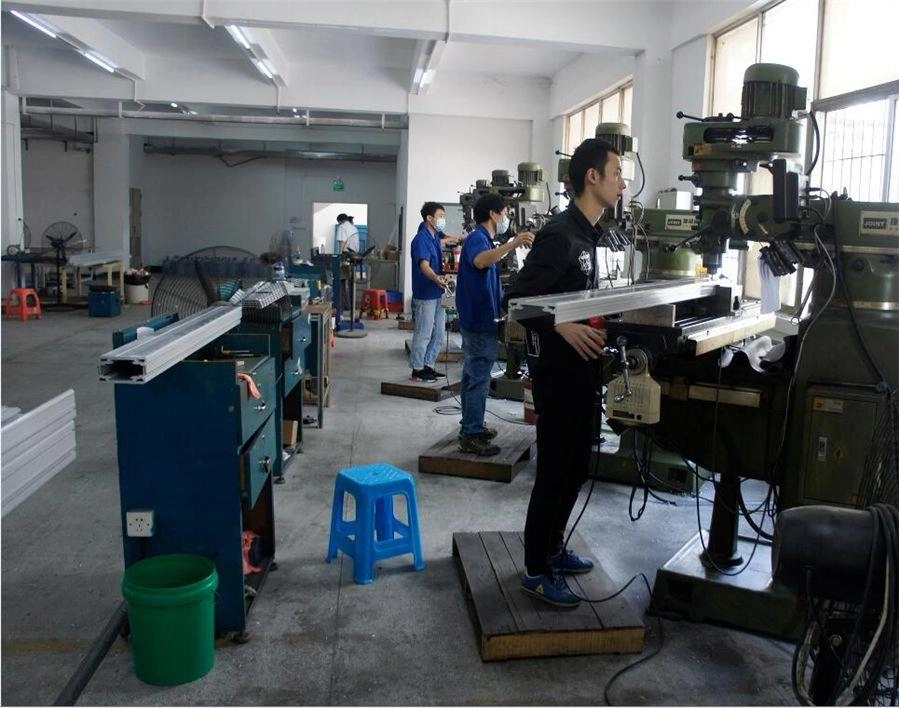 5. Deliver, shipping and serving: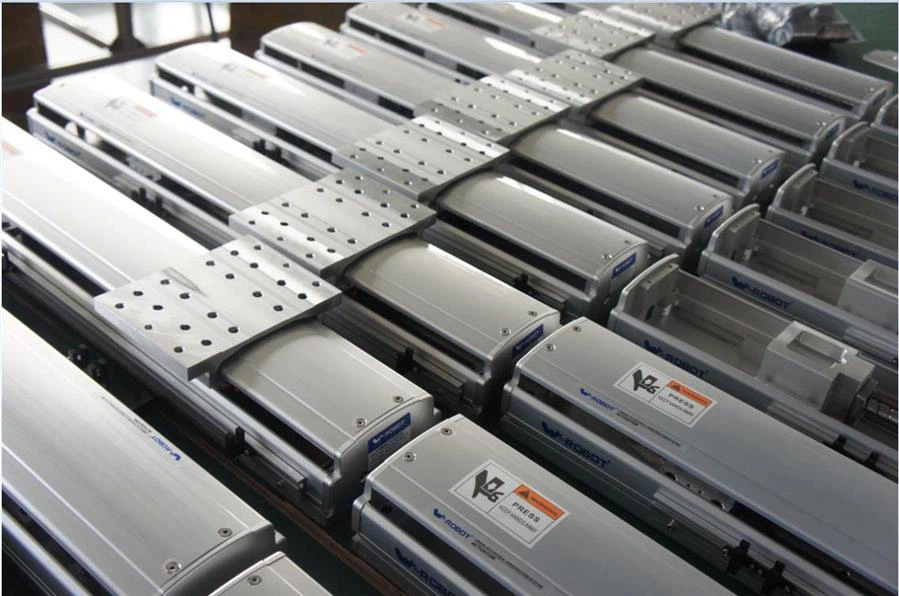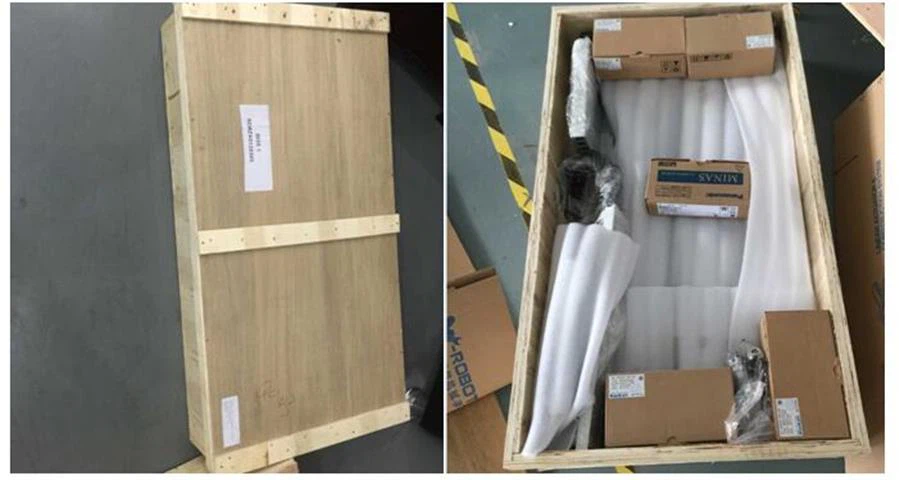 6. FAQ:
Servomotors vs. stepper motors
Servomotors are generally used as a high-performance alternative to the stepper motor. Stepper motors have some inherent ability to control position, as they have built-in output steps. This often allows them to be used as an open-loop position control, without any feedback encoder, as their drive signal specifies the number of steps of movement to rotate, but for this the controller needs to 'know' the position of the stepper motor on power up.
Therefore, on first power up, the controller will have to activate the stepper motor and turn it to a known position, e.g. until it activates an end limit switch. This can be observed when switching on an inkjet printer; the controller will move the ink jet carrier to the extreme left and right to establish the end positions. A servomotor will immediately turn to whatever angle the controller instructs it to, regardless of the initial position at power up.
The lack of feedback of a stepper motor limits its performance, as the stepper motor can only drive a load that is well within its capacity, otherwise missed steps under load may lead to positioning errors and the system may have to be restarted or recalibrated. The encoder and controller of a servomotor are an additional cost, but they optimise the performance of the overall system (for all of speed, power and accuracy) relative to the capacity of the basic motor. With larger systems, where a powerful motor represents an increasing proportion of the system cost, servomotors have the advantage.
There has been increasing popularity in closed loop stepper motors in recent years. They act like servomotors but have some differences in their software control to get smooth motion. The main benefit of a closed loop stepper motor is its relatively low cost. There is also no need to tune the PID controller on a closed loop stepper system.[5]
Many applications, such as laser cutting machines, may be offered in two ranges, the low-priced range using stepper motors and the high-performance range using servomotors.
High speed , Long Travel
The ultimate appeal of linear motor single-axis robots is that there is no critical speed limits such as with ball screws. There is no reduction in the maximum speed even when traveling long distances. The cycle time in particular for long distance conveyance has been drastically improved.
High Payload
Lower Application Cost:
Due to Linear Motor Features: Linear motor types are more effective in lowering costs when coveying payloads at high speeds, over long distances with greater repeatability.
Double Carriges Standard on all Module:
This arrangement yields lower costs and better tact time as compared to using 2 single axis robot units. Benefits are shorter setup times, addtional axis combinations are no longer needed, and tools can be jointly used, etc. (Collision prevention program can also be utilized on RCX series controllers.)
Effective use of stroke
Linear motor type single-axis robots also contain an internal coil inside the table as a drive unit component that eliminates inner dead space and maximizes the stroke. The unit is also bilaterally symmetrical so there is a higher degree of freedom in the robot layout.
Quiet with a long service life
Unlike ball screw type robots, there are few sliding and rotating sections so the operation is amazingly quiet. Moreover the coil and magnet do not make contact so there is no wear and the robot can be used for extended periods.
Linear scale
Use its own superb magnetic signal detection linear scale technology.
Magnetic type scale is ideal for harsh environments
magnetic scale is resistant to dirt and grime and can be used in places partially exposed to grease and cutting oil.
Semi-absolute specifications
Using semi-absolute specs eliminates the need to make a large return to origin movement after turning on the power (carriage moves a maximum of about 76mm when loading the signals).
The semi-absolute scale acquires the current position by loading signals recorded on the linear scale.
High resolution to 1µm
Magnetic signals recorded from the magnetic scale are detected and interpolated to achieve a highly accurate of resolution 1µm.
Lower costs
Making the scale in-house and internalizing it in the robot provides long travel position feedback at reasonable cost.
Repeated positioning accuracy +/-5µm
A fully-closed control system provides constant feedback of the carriage position to attain highly accurate and stable positioning. Backlash is eliminated because there are no mechanical components such as ball screws or drive belts.
Dust preventive structure
All linear motor robots use a stainless steel shutter to prevent dirt and foreign objects from penetrating inside. These shutters are made of tough stainless steel especially designed to withstand an extremely high degree of metal fatigue and made to support long-stroke and high-speed operation.
Supports multi-carrier operation
The series also supports "multi-carrier" operation that allows using 3 or more carriers on one robot. This "multi-carrier" operation is drastically expanding the current range of applications due to its effect in improving tact time and saving space.
Supports dual-drive
Using dual-drive to simultaneously run 2 axes allows high-speed conveyance over a wide area as well as conveying heavy payloads .Yamaha can provide an optimal control system that matches the linkage rigidity of your robot, such as torque support control or bi-axial positioning control.
Flat type without flying out the cable support is available
As the main unit is made compact, a flat type that the cable support is flush with the top surface of the table is available as standard. Select this type according to the tool or work-piece shape or the installation method.
Hot Tags: XY linear motor, China, manufacturers, suppliers, factory, wholesale, buy, customized, bulk, in stock, Belt Drive Actuator, Semi-closed Screw Drive Linear Actuator, Electric Linear Cylinders, Fully-closed Belt Drive Linear Actuator, Screw Drive Linear Actuator, Robot