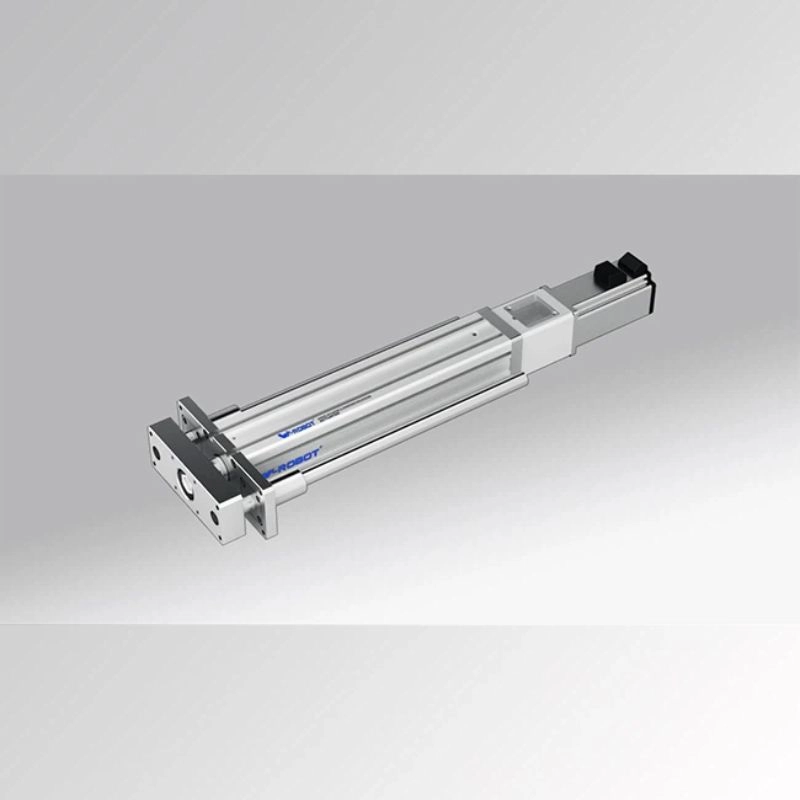 Electric Linear Cylinders
2023-05-15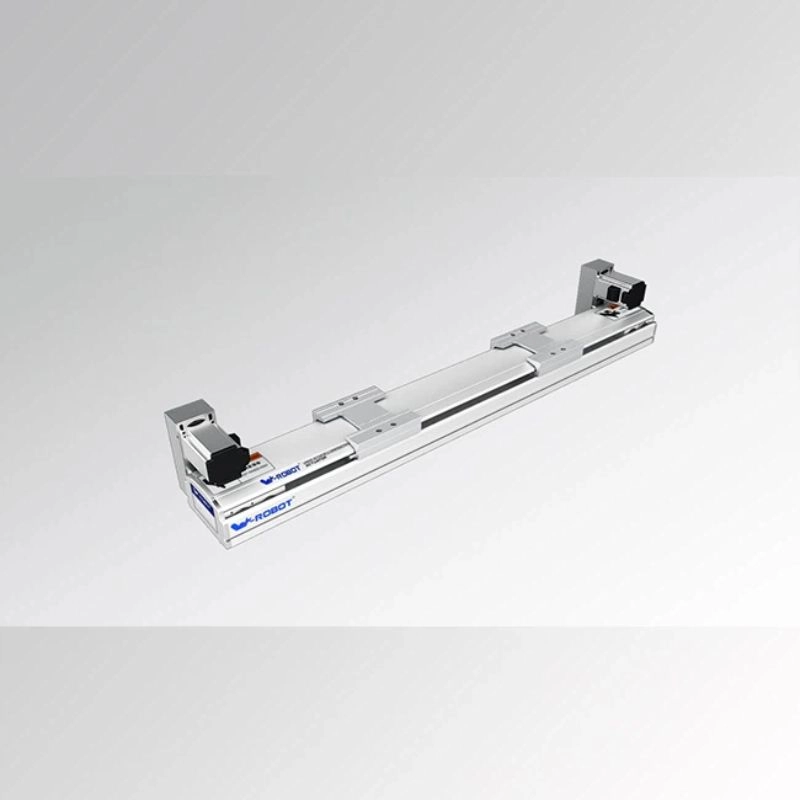 Semi-closed Belt Drive Dual Motors
2023-05-15
Fully-closed Belt Dual Motors
Belt-driven linear actuators are typically used for light to medium duty applications that require higher speeds and acceleration.
1. Product Introduction
Belt-Driven Actuators: The belt-driven actuator operates under the same principles as the conveyor belt system. The belt drive translates rotary motion to linear motion via a timing belt connected between two circular pulleys.
The timing belt is usually made from a fiber-reinforced elastomeric, but many other belt materials are available for more demanding applications.
The belt contains teeth that interface with the rotor pulleys to efficiently transfer torque and prevent slipping.
The belt drive is enclosed within an aluminum body while the carriage rides on top, and the driveshaft interface is typically situated perpendicular to the side of the actuator.
Belt-driven linear actuators are typically used for light to medium duty applications that require higher speeds and acceleration.
2. Product feature and application:
VBC14S2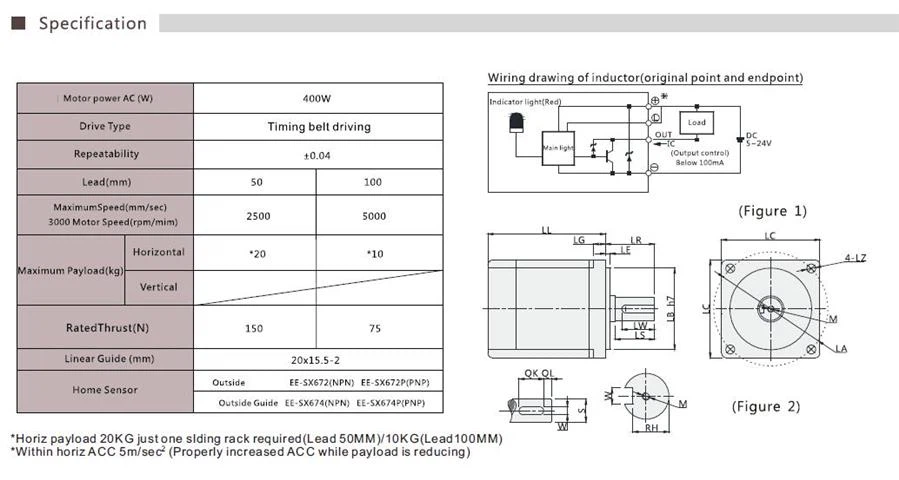 3. Product qualification: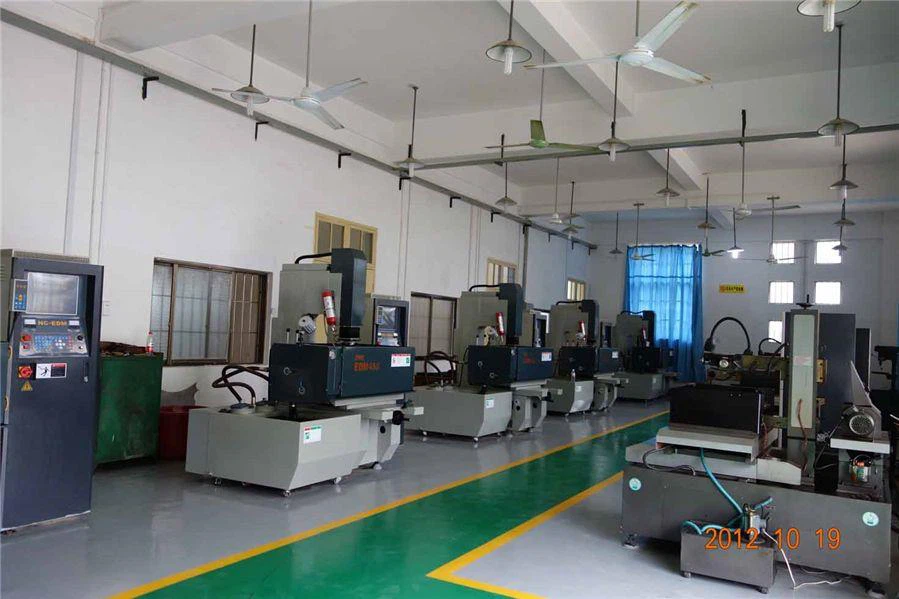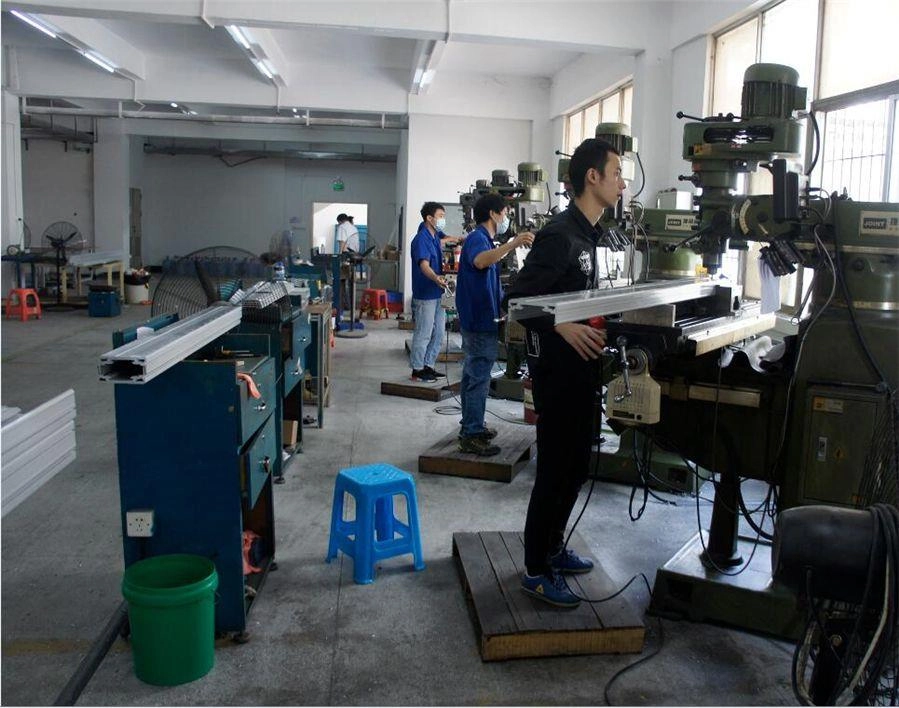 4. Deliver, shipping and serving: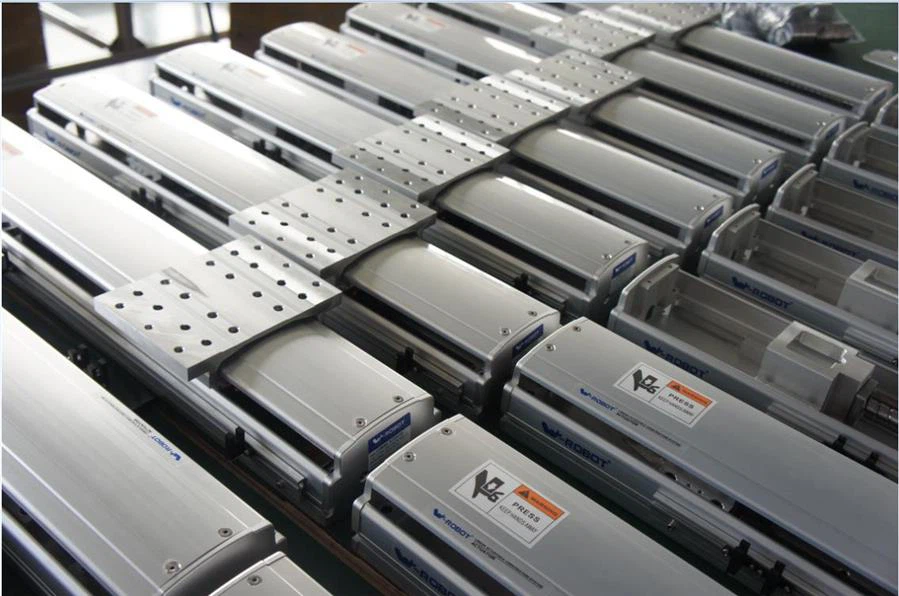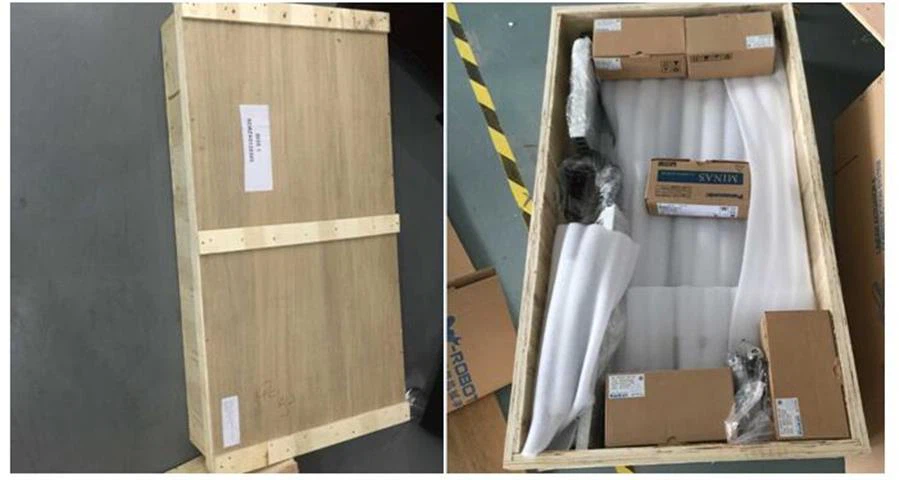 5. FAQ:
These self-centering slides provide dual platforms for smooth repeatable positioning, of instrumentation, tooling, and equipment via a rigid slide mounting arrangement. A turn of the hand-wheel advances the slide tables toward, or away from the slide center. As an option the dual carriage slide can be provided with one driven table and one free sliding table. This arrangement has been proven to be useful in supporting large work pieces.
The extremely robust construction, includes oversized guide rails and high PV bearings allow mounting in an extended horizontal position. The slides also allow for a vertical mounted slide to be attached providing movement in the "X" and Z" axis's.
Standard options include Hand-wheel choices, position locks, Engraved dials, and digital position indicators. Use Generic Slides – Quality manufactured Dual Carriage Slides, as an effective and cost efficient solution to your instrumentation, manufacturing and Automation systems needs.
The design is ideal for scientific, medical, industrial, optical, inspection and scanning applications. The systems can be used to position, align, measure, test, fixture and machine, to name a few of the functional uses.
Manufacturers will find the system delivers ease of service and upgrade-ability to keep up with rapidly changing marketplaces. Researchers will find it easy to reconfigure and expand for different projects. Educators will appreciate our durable construction, low cost, and easily understood design concepts for demonstrating linear motion principles.
What is an actuator?
An actuator is a cleaner and more efficient alternative to hydraulic and pneumatic solutions. Electric actuators convert rotary motion of gears and a ball or lead screw into straight, or linear, motion for accurate, repeatable performance of pushing/pulling, raising/lowering, rotating or positioning loads.
Actuators are commonly used in applications such as agricultural machines and equipment, medical devices, factory automation, material handling and many others.
Simply put, an actuator is a mechanism that converts energy into motion. At the heart of an actuator is a simple machine like a screw, wheel and axle, lever or wedge. The motion created by an actuator can be linear (from point A to point B), rotary (around) or oscillatory (back and forth) and takes a variety of forms including blocking, clamping and gripping. They are commonly used in manufacturing in motors, pumps, switches and valves to turn them on and off; control pressure; or regulate flow.
What are the different types of actuators?
We offer a wide range that are categorized as linear, precision, stepper motor and rodless.
Linear actuators are used in all types of equipment to automate processes, remove people from dangerous situations, provide remote control or make difficult/tedious/manual jobs easier.
Precision linear actuators are designed for applications that require higher speed, higher loads, continuous duty cycle, precise positioning and flexible integration in tight areas.
Stepper motor linear actuators combine a hybrid stepper motor and a precision lead screw in one compact envelope, suiting applications where external guidance is present or a high level of design flexibility required.
Rodless linear actuators are also known as linear motion systems.
Hot Tags: XY linear motor, China, manufacturers, suppliers, factory, wholesale, buy, customized, bulk, in stock, Belt Drive Actuator, Semi-closed Screw Drive Linear Actuator, Electric Linear Cylinders, Fully-closed Belt Drive Linear Actuator, Screw Drive Linear Actuator, Robot