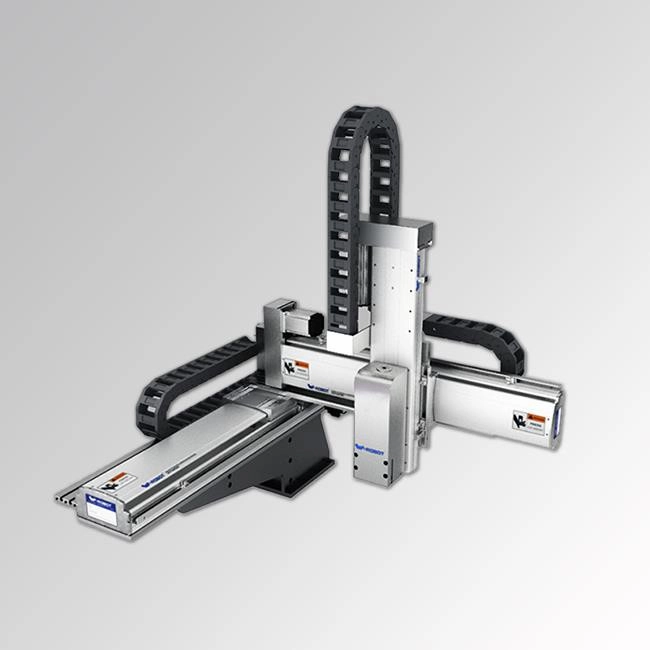 Advantages Of Electro-Mechanical Actuators
2023-05-08
Composition Of Industrial Robot
2023-05-19
The control technology of industrial robots was developed based on the control technology of traditional mechanical systems, so there is no certain difference between the two, but there are also many concessions in the control system of industrial robots:
Generally, industrial robots have several joints, most of which are between 5 and 6. Each link has a system control. The movement of multiple joints requires each servo to work together.
The task of an industrial robot is to require a complex coordinate transformation operation of the operator's hand and an inverse operation of a matrix function.
The mathematical model of an industrial robot is a complex model with multiple variables, non-linearity and variable parameters. There is also a coupling between the variables, because the control of industrial robots often uses feedback, compensation, decoupling and other control technology manipulators.
Higher-level industrial robots require measurement and analysis of the environment and control instructions. The computer uses a huge information base and uses artificial intelligence to control, make decisions, manage operations, and automatically select the best control law in accordance with specified requirements.
The control system requirements for industrial robots are as follows:
Realize the control functions of the position, speed and acceleration of industrial robots. For industrial robots with continuous trajectory movement, they must also have trajectory planning and control functions.
Convenient human-machine interaction function, the operator adopts direct instructions and professional instructions to the industrial robot, so that the industrial robot has a memory of job instructions.
It has the function of detecting and sensing the external environment. In order for the industrial robot to have the ability to adapt to changes in the external state, should the industrial robot be able to detect, identify, judge, and understand relevant information such as vision, force, and touch? Functional, automated production lines, industrial robots should have the ability to exchange information and coordinate work with other equipment.