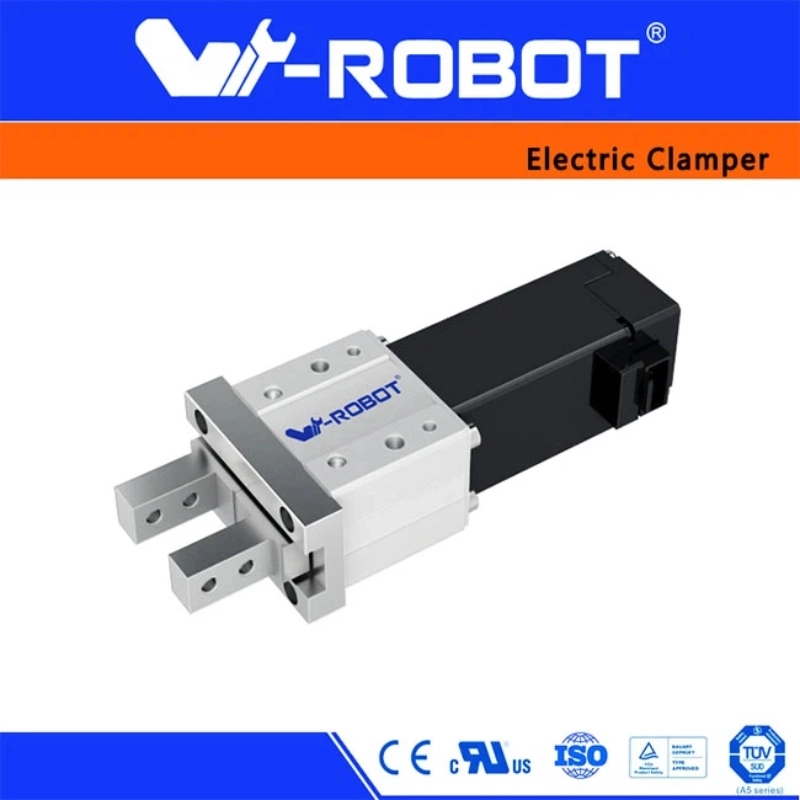 Robot Clamp Gripper
2023-05-12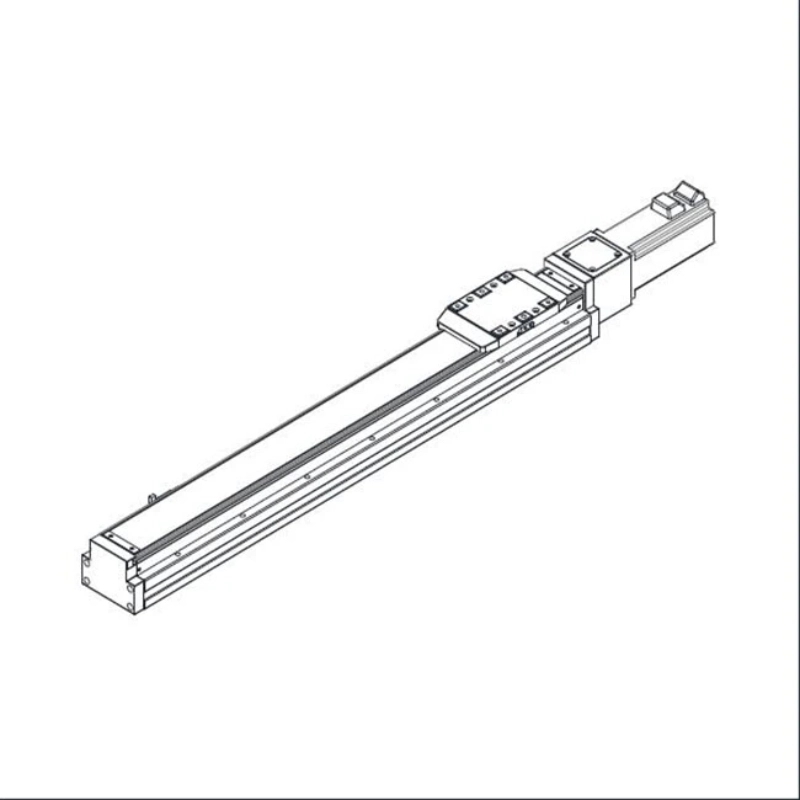 Screw Drive Linear Guideway
2023-05-12
Linear Guideway Motion Systems
Linear Guide Systems are designed to move goods accurately and smoothly in a wide variety of applications.
1. Product Introduction
Linear Guide Systems
Linear Guide Systems are designed to move goods accurately and smoothly in a wide variety of applications. We offer a number of options such as an industrial "V" Guide System, Mini-Rail® Linear Guide System, and Low Profile Linear Guide System. Components are available in different styles, configurations and materials. Learn more about the Linear Guide Systems offered by accessing data sheets on the E-store or request your copy of our latest catalog.
2. Product Parameter (specification)
CH5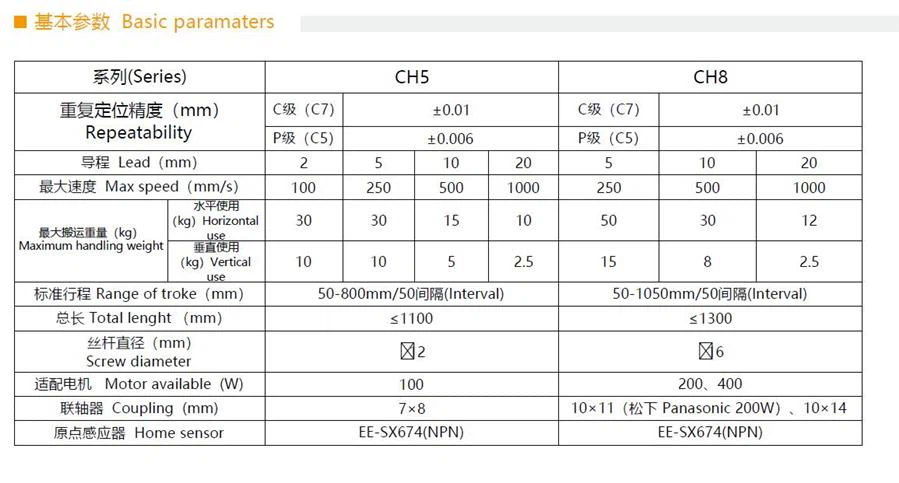 3. Product feature and application: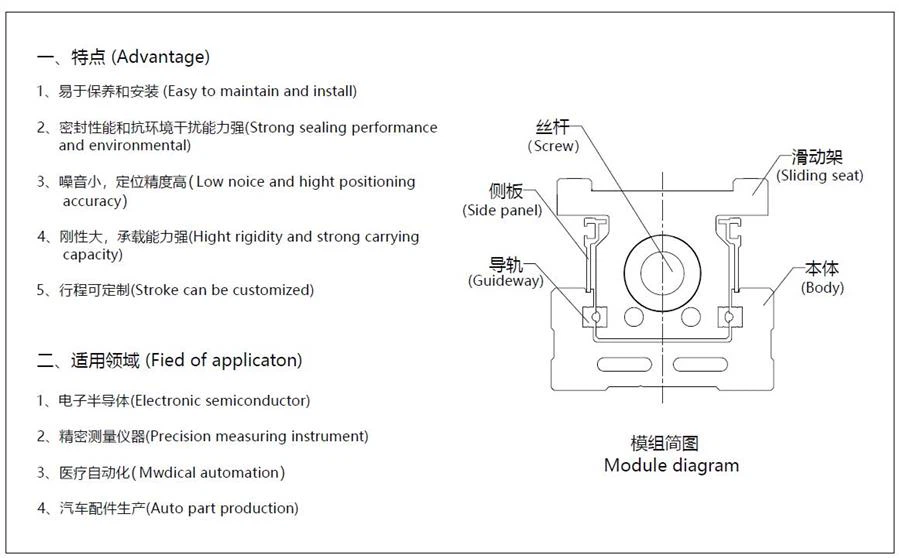 4. Production detail: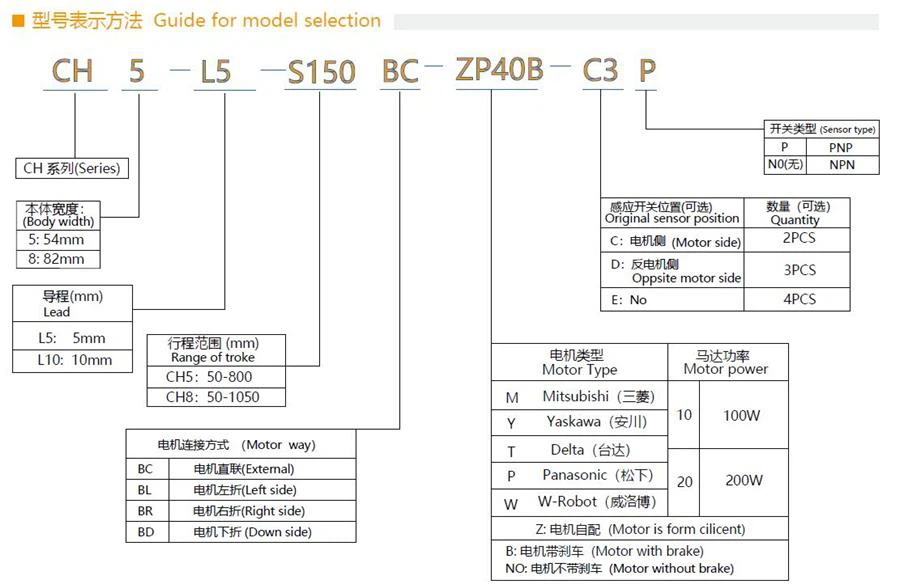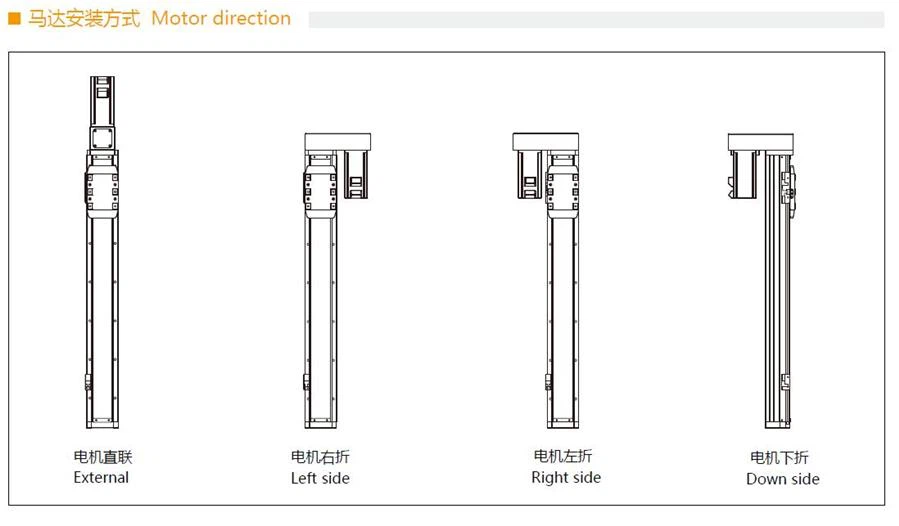 5. Product qualification: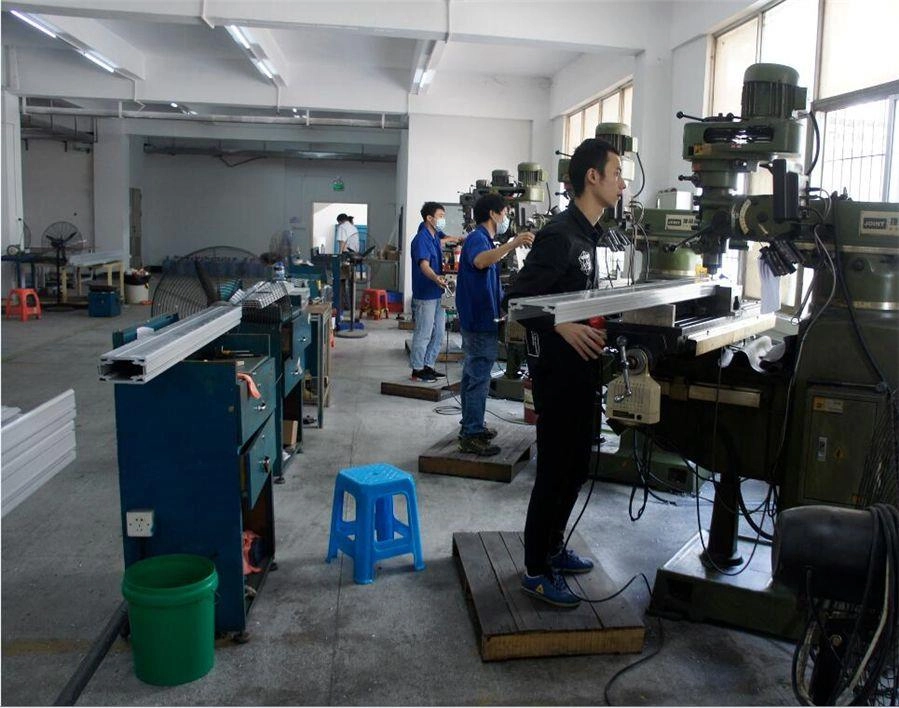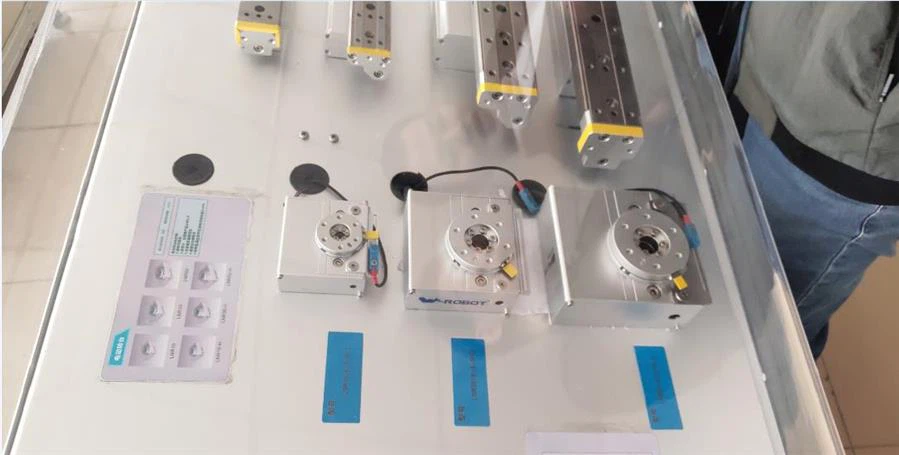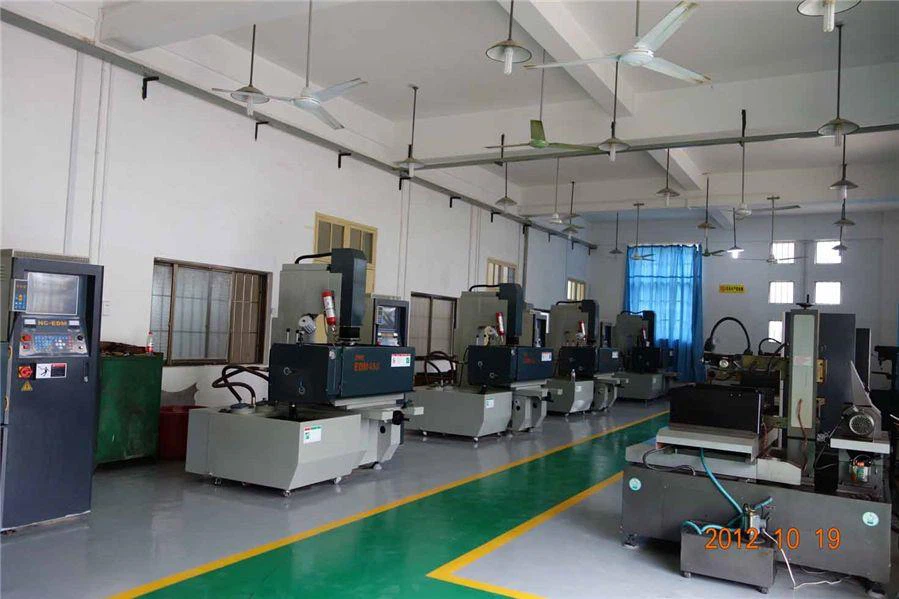 6. Deliver, shipping and serving: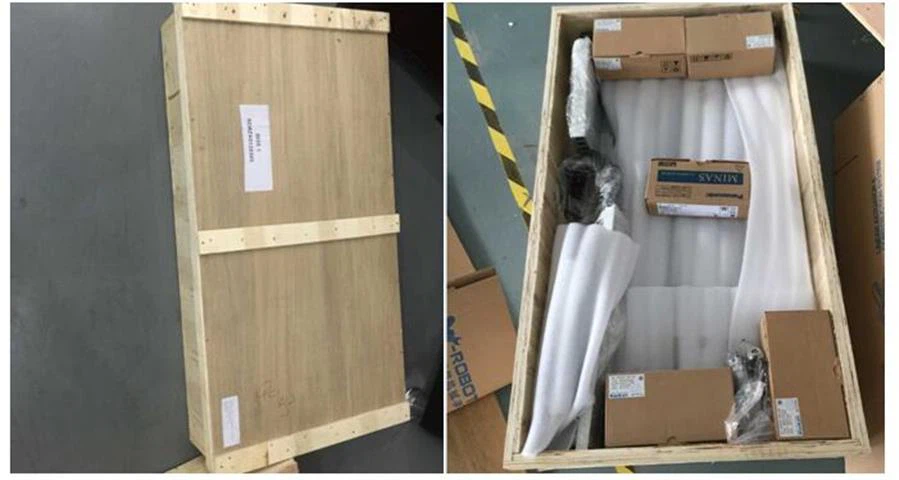 7. FAQ:
Fundamental Attributes
Square or profile rails are flat on the top and bottom, while the sides have a concave shape with ball-conforming races where bearings roll. They typically target applications such as machine tools that require high load capacity, stiffness, and accuracy. A profile rail's performance comes from its inherent shape and through precise grinding of the rail ball tracks. The raceway on which the balls ride in the rail and carriage is only slightly larger in radius than the balls themselves. This geometry cradles the balls as they flatten slightly under load, which expands the contact area between them and the raceway and results in higher load capacity. Substituting cylindrical rollers for ball bearings can roughly double load capacity in a same sized package.
Square rails can be preloaded to between 3 and 13% of the rated dynamic load. Heavy preloads apply an initial deflection and cut deflection of the system when externally loaded. For example, a 13% preload gives stiffness on the order of 1 to 4 μm/kN. As a result, profile-rail bearings are roughly five times stiffer under load than a round-rail assembly with its convex ball and shaft surfaces.
Bearing Types
The most common of the linear bearing types are ball bearings.
The most commonly found, easily-available and typically-applied of the linear bearing types are ball bearings, despite the fact that they weren't originally intended as such. As long as they're not preloaded, the longevity of ball bearings is quite reliable due to their relative lack of friction. Since these bearings are pre-loadable, the tolerance they possess is very exact, and this prevents messiness and run-out.
Bearings can be reliable for a predetermined amount of time as long as they're used correctly. Due to the contact between the respective metal surfaces of the shaft and bearings, however, the former is vulnerable to wear and eventual failure. Therefore, it's crucial that bearings be replaced according to a set schedule, even if they're in good condition. Otherwise, the shaft could get ruined.
In terms of application, ball bearings are most suitably applied to loads that are supported at one end. For motorized tools that necessitate rigid levels of tolerance, the most preferred bearing type is the ball bearing, which can also be used for processes that rely on manual movement. They're even common in the operation of guard doors.
Selecting Linear Bearings
In order to determine which type of bearing is right for an industrial application, it's crucial to know the nature of the application and how that impacts the material of a given bearing. Additional things to keep in mind include the prices and any further expenses that might arise if replacements are needed earlier than expected for any of the machine components. Further costs to consider include the possibility of lost productivity due to operation downtime.
Proper handling of bearings during the installation process is crucial for maximum performance. Shocks occurring at this time could lead to cracks and bends that could compromise the running elements. Bearings can also be damaged by external elements such as dust and debris, which can cause obstructions within the tracks. Harsh temperatures and weather conditions can also have a damaging effect. Corrosion, for example, can develop through exposure to heat or rain. Therefore, it is best to keep the bearings packed away in clean storage places when not in use.
Though some bearings manage to work when dry, a lack of lubrication is generally a prime cause for failure. Many users mistakenly assume, however, that the pre-applied manufacturer's grease on newly purchased bearings is enough to last for the life of the product, but this is not the case. Proper lubrication on a regular basis is essential for maintaining the functions of bearings and to prevent metal-on-metal friction.
In applications that carry low loads, machine oils will suffice, and while such oils must be reapplied more frequently, they are good at draining out impurities throughout bearings. For applications that carry medium and higher loads, grease is the better lubricating option. Due to its consistency and higher viscosity, grease does not need to be reapplied as often as oil. Generally, lubrication must be reapplied either annually or for every 100 km of use. In that sense, it depends on application frequencies within a given period. Lubrication might even need to be reapplied with greater frequency if factors such as the environment have an impact on the bearings.
Troubleshooting/Inspection
Inspections of bearings should be conducted on a regular basis. The easiest way to do this is manually, where you run your index finger across the shaft or rail. If the bearing happens to be lacking lubrication, reapply grease and oil.
The shafting should regularly be inspected for signs of corrosion. Indentions could cause interference with the alignment of the bearing. A shaft is more likely to fail if the applications consist of short strokes that barely exceed the length of the bearing. In the event that metal particles appear around the shaft or bearing, both might need to be replaced.
If you're unable to repeat the same measurements under the same conditions on a consistent basis, it could be due to a number of errors, including faulty installation, carriage deflection or instability. For a more stable setup, it's important to improve the stiffness, which can be done by switching to a different type of bearing. Repeatability can also be improved by increasing the size of the bearing, which could also help lower the possibility of deformation. Another way to make things more repeatable is to boost the stiffness as it applies to the mounting surface.
The frictional forces of a bearing can be brought down in order to reduce the amount of force needed to get a linear motion system moving. In order to cut down on push force, use recirculating element bearings in lieu of the plain contact variety.
In advance of making a final decision on a particular bearing type, it is wise to validate claims made by a given manufacturer via third party testing. Facilities that specialize in the science of interacting surfaces are good places to turn to for such requests because they are generally equipped with proper testing devices. This can provide you with the necessary assurance of a particular bearing and help maximize efficiency.